Malama Mushrooms - Superfood Mushrooms Made with Aloha
20% OFF ON YOUR FIRST PURCHASE WITH CODE WELCOME
Superfood Mushrooms Made with Aloha
Mushroom Cacao and extract blends perfect for coffee, tea, smoothies, and breakfast bowls.
Start your day right with mushrooms
Stuck in a rut?
Treat your body and mind to the adaptogenic health benefits of mushrooms.
Mushrooms have been used for thousands of years in traditional Chinese Medicine to promote health and well-being.
Numerous scientific studies over the last few decades have shown consuming mushrooms can:
Enhance your ability to focus and improve brain function
Support your immune system
Relieve stress and anxiety
Ok, mushrooms are awesome. But where do I start?


Find the right mushrooms for you
Each medicinal mushroom brings its own unique benefits, not to mention a distinct personality to the table. Learn more about how to find the right mushrooms for you.
Can't decide which mushroom type is right for you? Or you want the benefits of ALL of them?
Try our new 8 Mushroom Powder Mix with Organic Reishi, Chaga, Lion's Mane, Cordyceps, Maitake, Shiitake, Tremella, & Turke Tail fruiting-body extract.
Try adding our mushroom blends to your morning coffee or tea for all-day energy without the jitters or caffeine come down. Or better yet, replace your morning coffee altogether for enhanced focus the natural way.
Our Cacao mixes combine all the benefits of mushrooms with the rich taste of cacao for a satisfying, healthy addition to your beverages, smoothies and breakfast bowls.
Zero Sugar

Vegan and Gluten Free

100% USDA Certified Organic

No added starch, mycelium, grain, or fillers of any kind

Third-party tested by accredited lab
"I am on my second week of using the Chaga mix and absolutely love it. I add it into my protein shakes and will definitely be purchasing again. It has a great flavor And the benefits are pretty amazing. I suffer from digestive issues and so far I haven't had any issues when taking this like I usually do ❤️"
Brittany
"I scoop this miracle blend into my smoothie every morning. I have been able to calm my anxiety, improve my mood and increase my natural feeling energy (not jittery!). I never write reviews, but this stuff really works! I have stayed healthy during the pandemic, and more importantly relaxed!"
Tori
"My first bag of this I was instantly hooked! I previously used four sigmatic coffee but switched to this and never looked back. I add a serving to my coffee every morning, and mix with nut milk to make a nutritious chocolate milk for my toddler- he loves it too!!"

LC

It's completely free! We cover the shipping costs.
What is your satisfaction guarantee?
We offer a 100% money back guarantee! If you're not completely satisfied with your purchase, we offer a refund or exchange. This policy lasts for 30 days.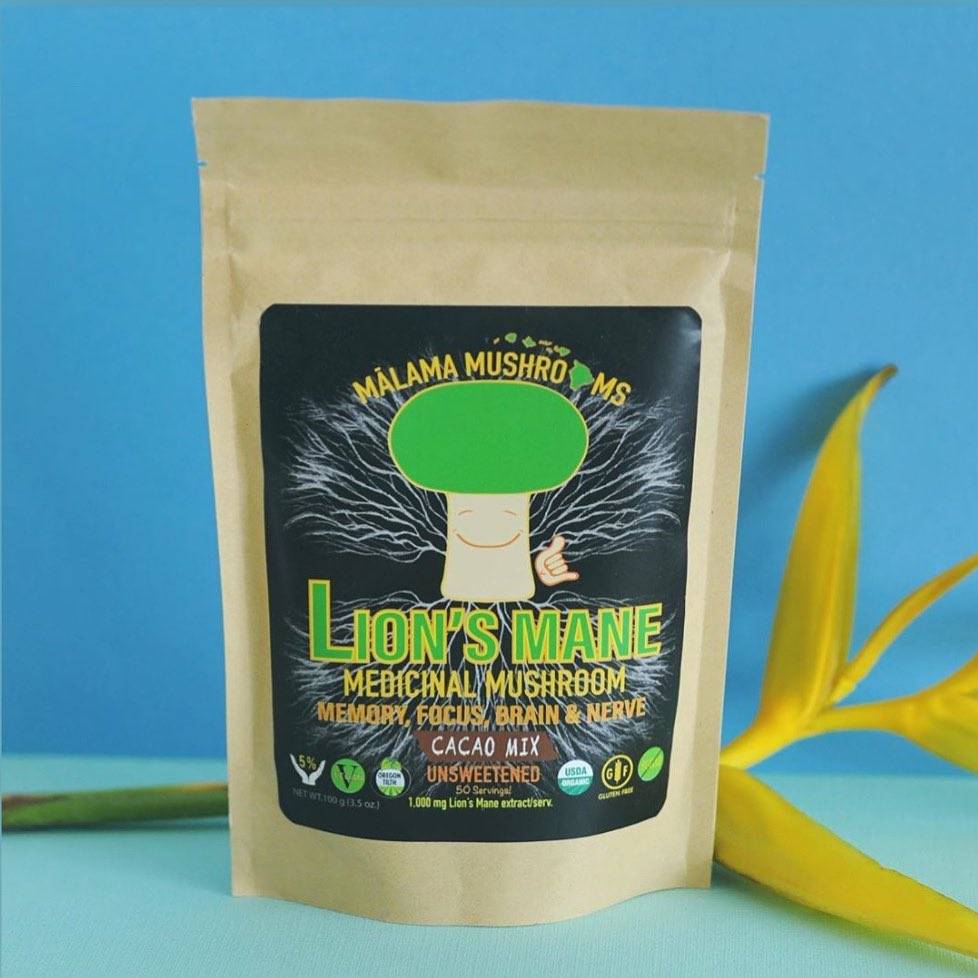 20% OFF ALL MUSHROOM PRODUCTS
Use code WELCOME to receive 20% OFF your first purchase.

Fast, Free Shipping ● 100% Satisfaction Guarantee